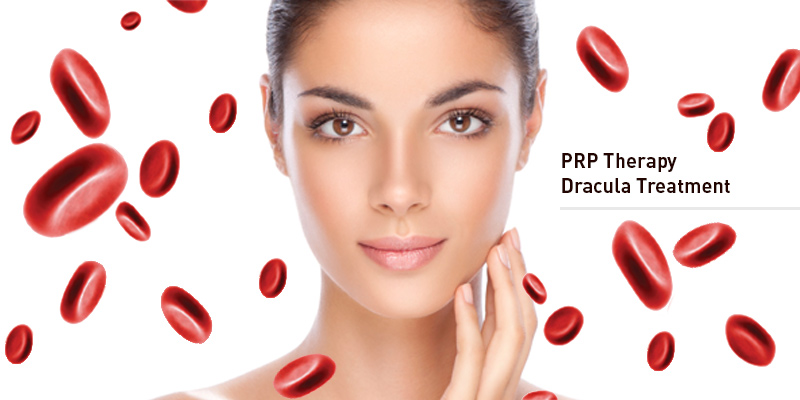 PRP – (Platelet Rich Plasma) is a autologous mixture of platelets and growth factors, used in various medical fields, including Sportive Medicine, Plastic Surgery, wound healing, Aesthetic and Dermatology.
Platelets are the natural source of growth factors, so PRP is used for wounds rapid healing  and soft tissue regeneration by providing growth factors at high concentrations to the treated area.
When activated, platelets release growth factors and other molecules stored in their composition, which plays the most important role in the natural healing process. These growth factors acts as regenerative factors: platelet-derived growth factor (PDGF), epidermal growth factor (EGF), vascular endothelial growth factor (VEGF), etc.. These molecules regulate the cascade of healing, including remodeling processes of inflammation, cell proliferation, re-epithelization and angiogenesis.
PRP is obtained from a small sample of the patient's blood. The platelets are then separated by centrifugation and injected into the area to be treated.
PRP treatment for facial rejuvenation is a relatively simple process that provides a particularly satisfaction to the patient by refreshing epidermis texture and improving the aging processes.
The procedure is performed under local anesthesia by applying anesthetic cream on the treated area.
Side effects are insignificant and rare, consisting in redness or bruising and they will fade off in 2-3 days.
Treatment may be repeated every few months.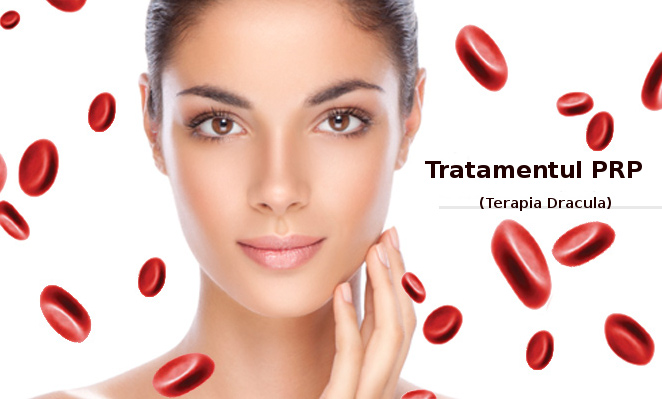 PRP – (Platelet rich plasma) este un  preparat autolog concentrat de trombocite și factori de creștere, utilizat în diverse domenii medicale, inclusiv în Medicina Sportivă , Chirurgia plastică , vindecarea plăgilor , Estetică și Dermatologie.
Trombocitele fiind o sursă naturală de factori de creștere, PRP-ul este folosit  pentru  vindecarea rănilor și regenerarea rapidă a țesutului moale, prin furnizarea factorilor de creștere la concentrații ridicate la locul de tratat.
La activare, plachetele eliberează factori de creștere și alte molecule stocate în componența  lor, care fac parte din procesul natural de vindecare.  Acești factori de creștere au rol de regenerare: factorul de creștere derivat din trombocite ( PDGF ), factorul de creștere epidermică ( FEG ) , factorul de creștere a endoteliului vascular ( VEGF ), etc. Aceste molecule reglementează  cascada de vindecare, inclusiv procesele de remodelare a inflamației, proliferarea celulelor, reepitelizare si angiogeneză .
PRP-ul este obținut  dintr-un  mic eșantion din sângele pacientului. Trombocitele se separă apoi prin centrifugare și se injectează pe zona de tratat.
Tratamentul PRP pentru rejuvenarea facială este un procedeu relativ simplu care oferă o satisfactie deosebită pacientului prin împrospătarea texturii epidermului și ameliorarea proceselor de îmbătrânire.
Procedeul se realizează sub anestezie locală prin aplicarea de creme anestezice pe zona tratată.
Efectele secundare sunt minore și sunt reprezentate de roșeață și arareori echimoze care se remit în 2-3 zile.
Tratamentul poate fi repetat la intervale de câteva luni.