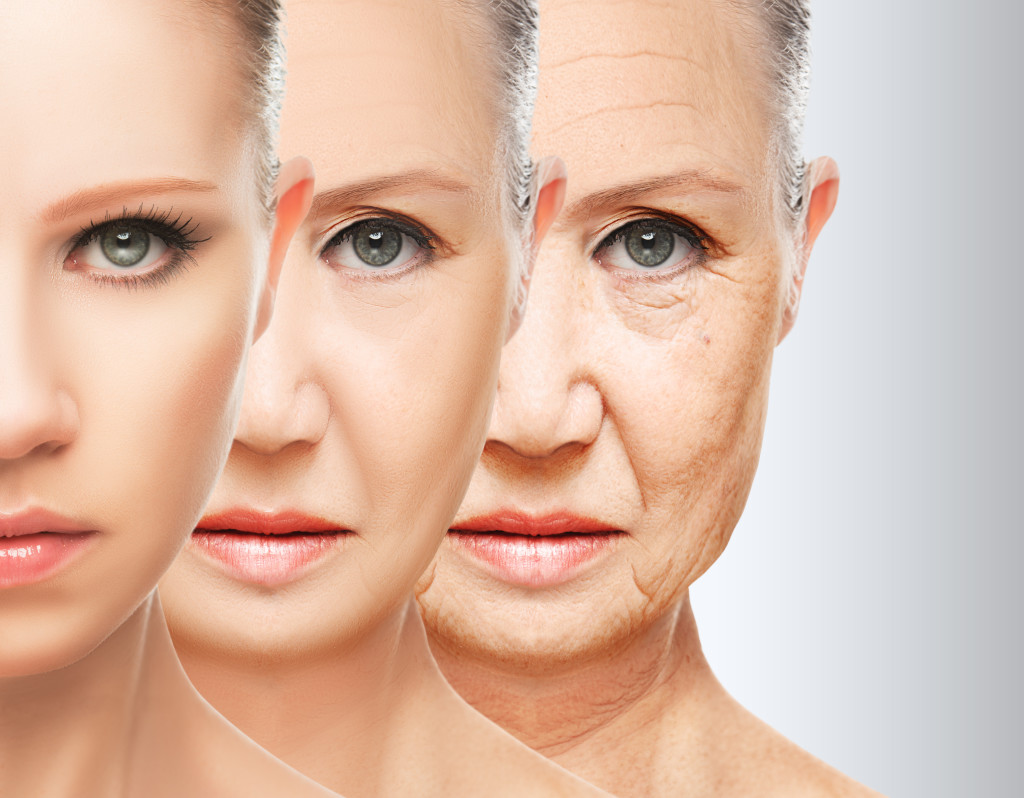 Mesotherapy is an interesting medical procedure, discovered in 1952 by the French physician Michel Pistor, which is used by women around the world to help them improve their skin texture, revitalizing their skin and creating an  "fresh" look  of the face.
Facial Mesotherapy ("skin needling") consists of micro injection with the  ingredients that our body (skin) needs to produce our own collagen.
The procedure is carried out by using DERMAPEN. This is a device like a pencil, with microneedles on top. Through their penetration into the skin (in the more superficial layers of the skin) they creates micropores, that facilitates the absorption of active nutrients from a special substance that was initially applied on the skin. They will penetrate the skin as a cocktail of nutrients and nourishing active ingredients (vitamins, minerals, hyaluronic acid), for re-energizing the tissues, to help and to stimulate the skin metabolism, by producing collagen.
It relieves the aging process changes by stimulating the own collagen production in the deep dermis.
Frequently Asked Question:
What product is recommended for achieving the best effect? 
A: Excellent results have been obtained by using MixYal Dimaension in combination with the Dermapen.
MixYal Dimaension is a cocktail of highly active substances with extraordinary results! (http://www.yalart.com/site/en/products/kos-method/mixyal-dimaension.html)
The effect is evident after the first session? 
A: Yes, the effect is obvious after the first session. However, the optimal effect is obtained after four sessions, one cumulative effect.
How long does the effect lasts?
A: It depends on the each person lifestyle and on the subsequent skin care.
Once this treatment is established, it is necessary to repeat it a certain times?
A: The treatment can be repeated whenever the patient wishes.
Is the treatment painful? 
A: No, the treatment is painless and non-bleeding. Microneedles that penetrate the skin acts only on very superficial layers, without going into depth.
What are the possible side effects or complications?
A: Immediate complications can be mild redness, moderate edema (swelling) on the treated area. They are transient and remitted no later than 24 hours after treatment.
Allergic patients must declare it to the doctor.
Since no studies have been performed on the pregnant women, the treatment is not recommended during pregnancy.
Will I be able to resume my daily activities immediately after treatment?
A: Yes, of course, treated areas will be slightly changed in color (redness), but the patient can go to work in two hours after finishing mesotherapy session. However, for the best effect is indicated not to wash the face 8-10 hours after treatment, so it is important that treatment to be done at the end of the day. The pores being open, dust and pollution is better to be avoided.
There are medical conditions in which mesotherapy treatment is contra-indicated?
A: Yes, the treatment is contraindicated for the patients with multiple allergies or other conditions such as heart disease, hyperthyroidism, dermography, etc. Your doctor will discuss all this before instituting any treatment.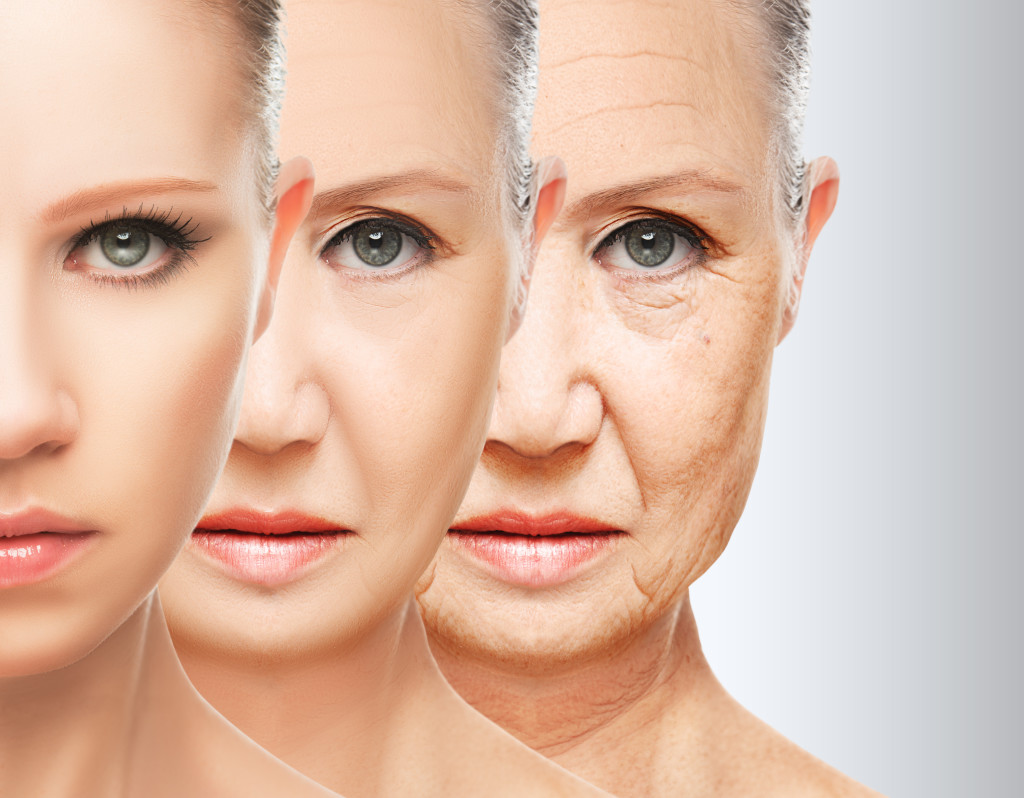 Mezoterapia este o procedură medicală interesantă, descoperită în 1952 de medicul francez Michel Pistor, care este folosită de femeile din întreaga lume pentru a le ajuta la îmbunătățirea texturii pielii, revitalizarea și crearea unui aspect "fresh" al pielii de pe față.
Mezoterapia facială ("skin needling") constă în micro injecții cu ingredientele necesare organismului nostru (pielii) pentru a produce propriul nostru colagen.
Procedeul se realizează cu ajutorul DERMAPEN-ului. Acesta este un dispozitiv ca un creion care în varf are micro-ace. Prin pătrunderea acestora în piele (în straturile cele mai superficiale ale pielii) creează micropori, facilitând absorbția substanțelor active dintr-o substanță specială care se aplică inițial pe piele. În piele vor pătrunde astfel un cocktail de substanțe nutritive și  ingrediente active revitalizante (vitamine, minerale, acid hialuronic), destinate re-energizării țesutului, să ajute și să stimuleze metabolismul pielii, producând colagen.
Se ameliorează  schimbările create de procesul de îmbătranire prin stimularea  formării de colagen propriu în dermul profund.

   Întrebări  frecvente:
Ce produs se recomandă pentru obținerea celui mai bun efect?
R: Rezultate excelente s-au obținut prin folosirea MixYal Dimaension în combinație cu Dermapen-ul. MixYal Dimaension este un cocktail de substanțe foarte active cu rezultate extraordinare! (http://www.yalart.com/site/en/products/kos-method/mixyal-dimaension.html)
Efectul este evident după prima ședință?
R: da, efectul este evident după prima ședință. Cu toate acestea, efectul optim se obține după  4 ședințe, efectul fiind  unul cumulat.
Cât durează efectul?
R: depinde de stilul de viață al fiecăruia și de îngrijirea ulterioară a tenului.
O dată instituit acest tratament, este necesar repetarea lui la un anumit interval de timp?
R: Tratamentul  poate fi repetat ori de câte ori pacienta dorește.
Tratamentul este dureros?
R: Nu, tratamentul este nedureros și nesângerând. Microacele care pătrund în piele acționează doar pe straturile foarte superficiale, fără a intra în profunzime.
Care sunt efectele adverse sau posibilele complicații?
R: Complicațiile imediate pot fi o ușoară roseață, un edem (umflatură) moderată a zonei tratate.  Acestea sunt tranzitorii și se remit cel mai târziu în 24h de la tratament.
Pacienții cu teren alergic trebuie să declare acest lucru.
Deoarece nu s-au efectuat studii în ceea ce privește femeile gravide, nu recomandăm acest tratament în perioada sarcinii.
Voi putea sa imi reiau activitățile zilnice imediat după tratament?
R: Da, desigur, zonele tratate  vor fi puțin modificate la culoare (roșeață), dar pacientul poate merge la serviciu  după două ore de la terminarea ședinței de mezoterapie. Oricum, pentru cele mai bune efecte este indicat ca fața să nu se spele 8-10 ore după tratament, deci este bine ca tratamentul să se facă la sfârșitul zilei. Porii fiind deschiși, praful și poluarea trebuie evitate.
Există afecțiuni medicale în  care este contra-indicat  tratamentul de mezoterapie?
R: Da, tratamentul este contraindicat la pacienții cu alergii multiple sau alte afecțiuni cum ar fi afecțiunile cardiace, hipertiroidismul, dermografia, etc. Medicul  Dumneavoastră va discuta toate acestea înaintea instituirii oricărui tratament.